About us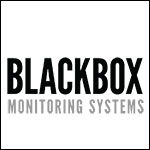 BlackBox was the creation of our Managing Director and company owner Matthew Adam who has worked in the instrumentation sector for ten years.
Realising that instrumentation such as energy monitoring, flow monitoring or gas detection could provide so much more information and become a tool to make critical business decisions Matthew setup BlackBox Monitoring Systems Ltd with the aim of providing targeted data solutions.
Having had experience across a range of technologies BlackBox was created with the aim of bringing a mix of technologies together to provide the best solution for your business environment.
By utilising specialist software we can gather data and intelligence and present it in a targeted way that is relevant to your business. Whatever your needs may be we can provide a solution.
Our aim is to bring solutions that meet your requirements and demonstrate that providing energy monitoring or data solutions doesn't need to be overly expensive or complicated.
Experienced across a range of instrumentation
National coverage
Full service from initial meeting to installation
Flexible data gathering solutions
At the core of our business is this mission statement:
To provide you the customer with reliable, accurate and targeted solutions that are applicable to your business environment.