BlackBox Monitoring Systems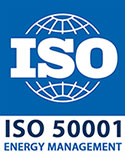 Whether it be energy and utilities monitoring or toxic and flammable gas detection instrumentation, we are here to bring technology solutions that will provide you with up to date intelligence on your environment, wherever you are in the world!
From full building monitoring to a particular asset we have a mix of technology to bring you solutions on the performance of your environment.
Energy and utilities monitoring, providing you with up to the minute data and intelligence to bring you energy savings costs.
Whether it's water, electric and gas usage or liquid flow, detecting toxic or flammable substances in the air – you name it, we have the monitoring solution to put you in complete control and provide you with data to make informed decisions.
3 reasons to contact us
Flexible, reliable, accurate monitoring solutions – customised to suit your exact needs.
Easy to understand, real-time monitoring to view from any PC, laptop, tablet or mobile device.
Improved performance and safety, extend life of existing assets, reduce costs.
T: 0113  323 8888 or we can call you back
Knowledge = Power
BlackBox is an independent company, with many years of experience in the data monitoring and analysis sector.
We can provide you with technology that will meet the demands of your environment, to create your customised solution.
Every company or organisation has different requrements. We prefer a tailor-made approach, which entails getting to know you, your specific needs and your operation.
This pro-active process, based on experience, ensures the best results and the most reliable and accurate data.